OUR SOLUTIONS
Innovation in healthcare delivery
Our e-health platform enables solutions for a wide variety of health situations. Technology and digital technology come to the service of a renewed care experience.
These solutions combine technologies and educational content to help healthcare providers to innovate in the relationship between patients and health professionals and address major health issues :
- Strengthen patient autonomy, adherence and adherence to the care pathway
- Reduce variations in care paths and measure course performance (PROMS, PREMS)
- Facilitate coordination between disciplines, between city medicine, hospital and reduce therapeutic wandering
Healthcare professionnals
Solutions for the entire health continuum
Health for People connected health offering allows you to deploy digital solutions across all moments of health and on all therapeutic areas.






TOMA.
Get a personal health assistant to guide you through your care journey
Introducing TOMA., the health assistant : the solution for care journey management based on Health For People health cloud.
TOMA. is the link between a patient and its health care professionals team. It facilitates the care journey for both sides.
The solution includes a mobile application for the patient and a web interface for healthcare professionals.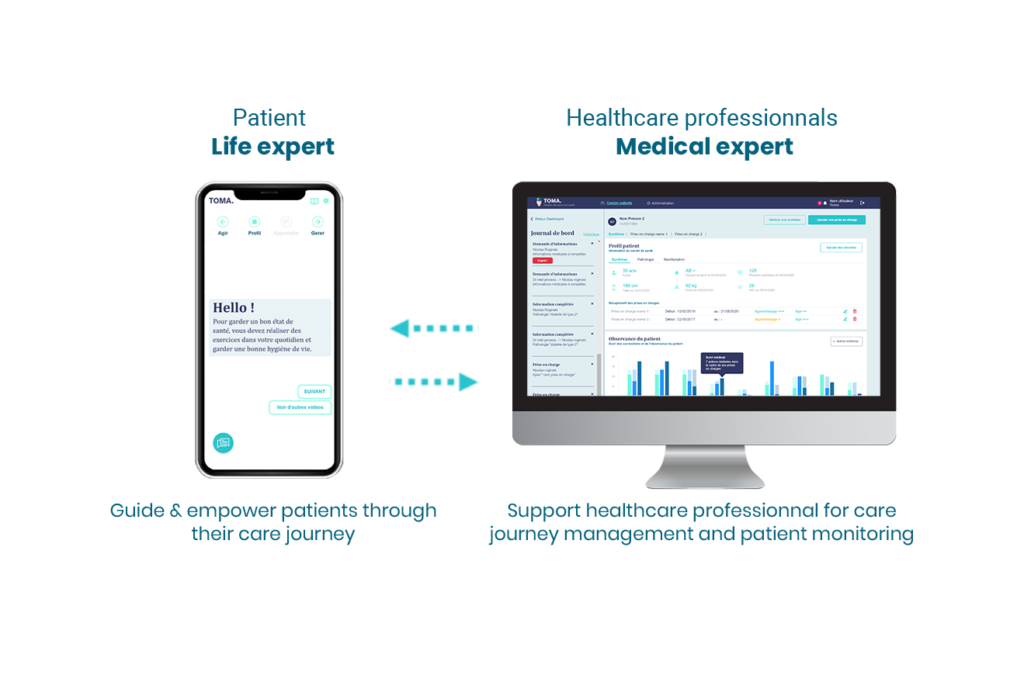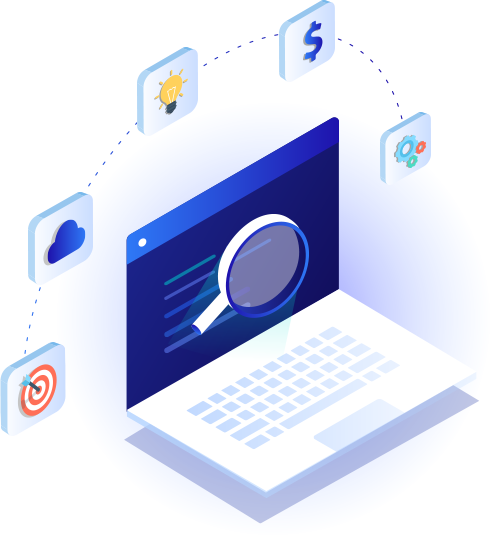 WORKING TOGETHER
Deploy your own innovative health solution
Do you want to offer an innovative solution in support of a particular care pathway? Do you already have a solution that you want to enrich?
To meet your specific needs, we support you to define together how to use our e-health platform and design your solution together.