Give healthcare the technology it deserves
From preparing a patient for surgery or tracking the progress of their chronic disease, deploying prevention and screening solutions, interpreting results of biological analyses, our platform providing technologies and educational content help patients and healthcare professionals to implement the healthcare of tomorrow.
OUR PURPOSE
Bring health to people
Our e-health platform was developed with one goal: to empower everyone to understand healthcare and become an active player in their care journey.
Sources :
Les nouvelles attentes des patients en matière de santé. Sondage OpinionWay pour le FCS et la Fnim, décembre 2015.
Les médecins face aux pratiques d'acte injustifiés – TNS Soffres 2012 pour la FHF
DISCOVER A UNIQUE E-HEALTH PLATFORM TO OPERATIONALIZE CARE PATHWAYS
PATIENTS
Empowered patients
Our platform has been developed to help patients to play an active role in shaping their care journey and stay in touch with their entire care team so they feel reassured and guided at each steps of the care journey.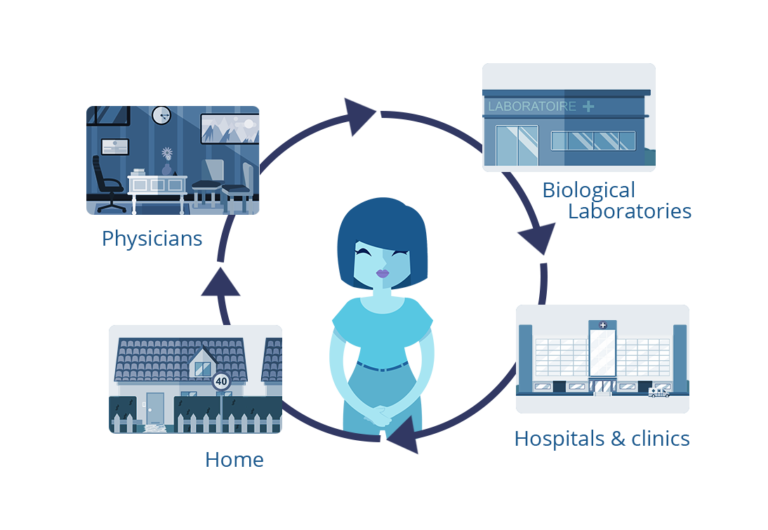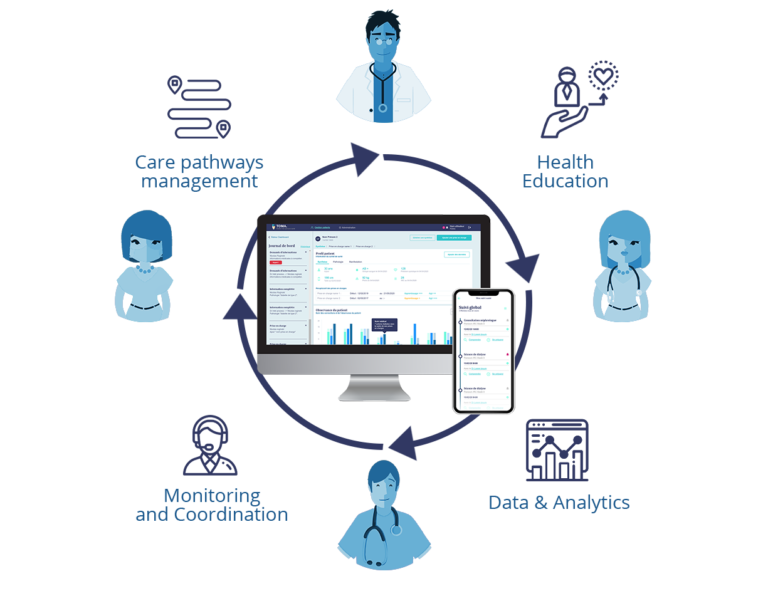 HEALTHCARE PROFESSIONNALS
Digital care pathways to optimize care delivery
Our platform enables to operationalize digital care pathways.
The health Intelligence capabilities of our platform make possible to build and manage individual care pathways by applying medical knowledge at large scale, facilitate remote patient tracking, automate analysis, pilot care pathway performance and collect data.
We want to help healthcare professional to spend more quality time with your patients.
The pillars of our health platform
OUR SOLUTIONS
Solutions for the entire health continuum
Health for People connected health offering allows you to deploy digital solutions across all moments of health and on all therapeutic areas.
TOMA.
Get a personal health assistant to guide you through your care journey
Introducing TOMA., the health assistant : the solution for care journey management based on Health For People health cloud.
TOMA. is the link between a patient and its health care professionals team. It facilitates the care journey for both sides.
The solution includes a mobile application for the patient and a web interface for healthcare professionals.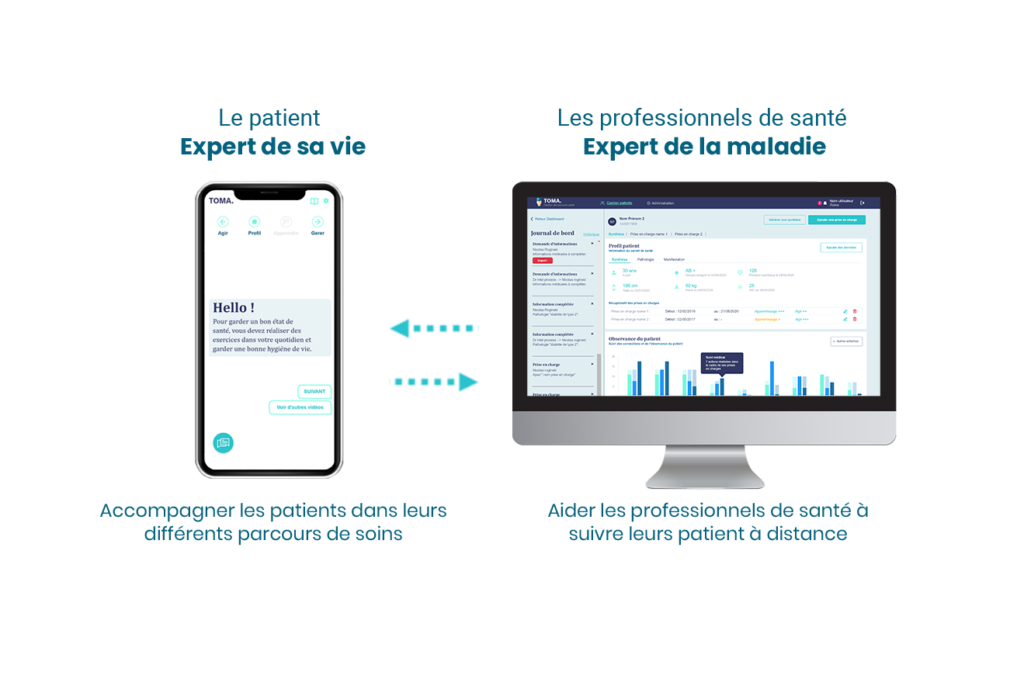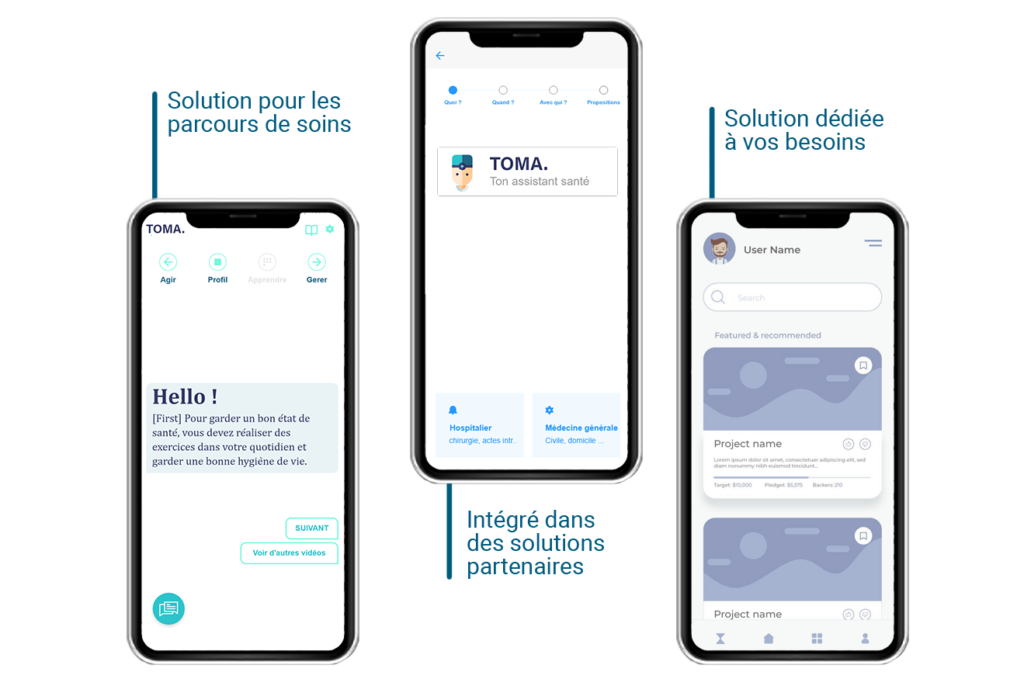 INTEGRATION
Maximize value from your existing solutions
At Health For People, we are convinced that the transformation of health system needs an open & collaborative approach from all stakeholders.
Our solutions and services are designed to be integrated and connected with various systems (software, system, web/mobile application, etc.) or with partner features using our integration and development kits (API and SDKs) to enrich their ranges of services.