Next Generation care pathway management
From preparing a patient for surgery or tracking the progress of their chronic disease, deploying prevention and screening solutions, interpreting results of biological analyses, our products help patients and healthcare professionals to implement the healthcare of tomorrow.
Our purpose
Facilitate care pathways
Products (standalone or API)
Content As A Service (API)
Products
Our products for optimal care pathways
Patient engagement
The patient actor of his health journey
Offer customizable educational programs to allow everyone to play an active role in their health journey and gain autonomy by having access to structured programs and validated content.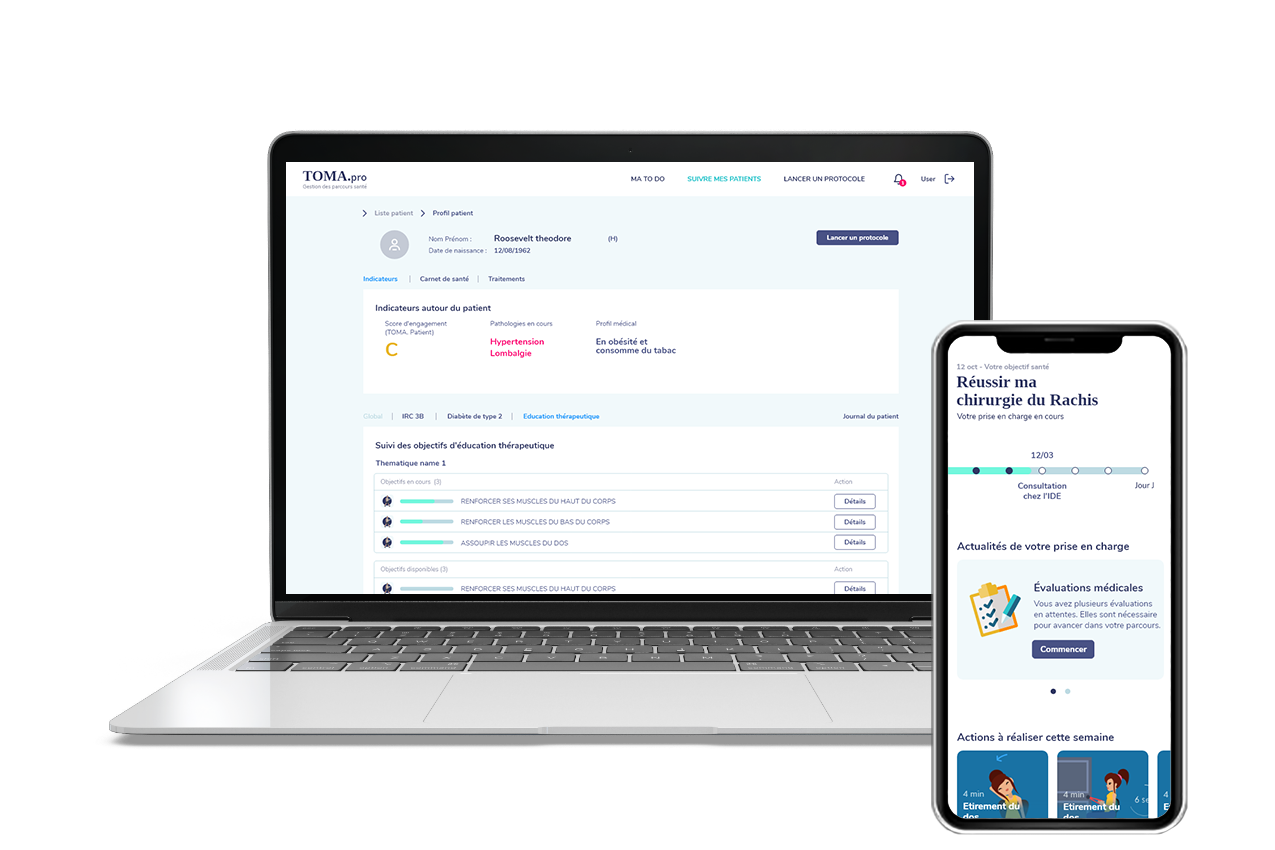 DECISION HUB
Decision support for optimal care
Save time to analyze patient profile with our risk indicators and get appropriate care options from the library to strengthen your decision.
CAREFLOW MANAGER
Operationalize clinical decisions
CareFlow Manager translates protocols and patient profile into a task-based personalized care plan that can navigate all care team members.
Should any new information arrive or change, it will automatically recommend a course change to keep everyone on track.
Content As A Service
Add educational content to your solutions
Do you want to boost  your e-health solutions usage by providing medically validated content to users? Our medical knowledge & educational content are easily accessible via our APIs to allow you to quickly enrich your services.
INTEGRATION
Choose how you want to use our products
The pillars of our health platform
OUR SOLUTIONS
Solutions for the entire health continuum
Health for People connected health offering allows you to deploy digital solutions across all moments of health and on all therapeutic areas.
Find out how we can help you
Insurance, Hospitals, General practitionner, pharmaceutical company, software providers, Health For People can help you go further.